Home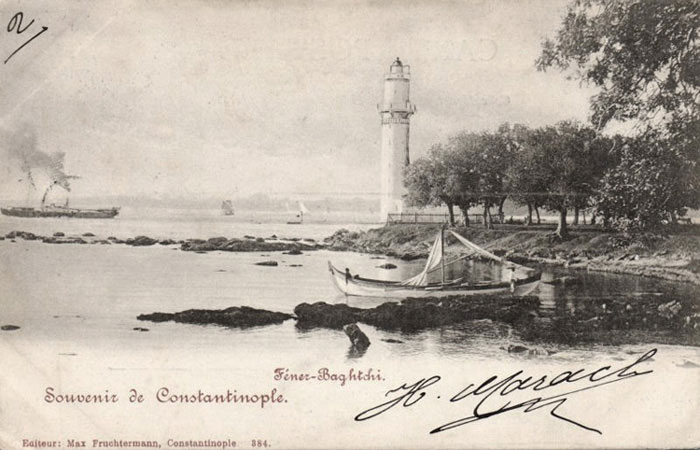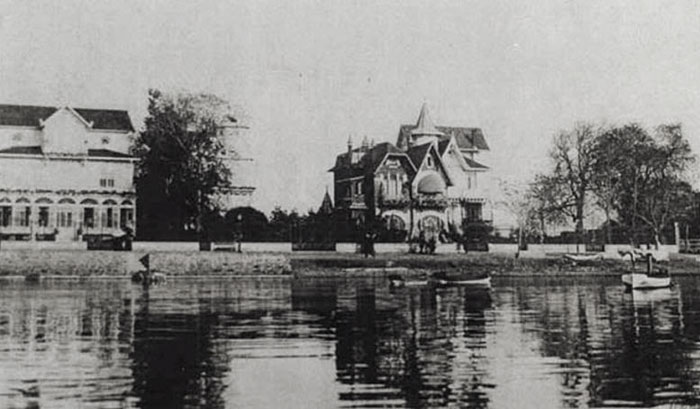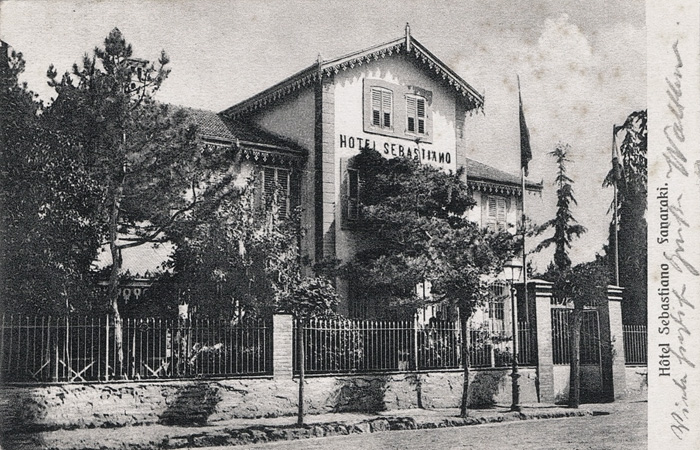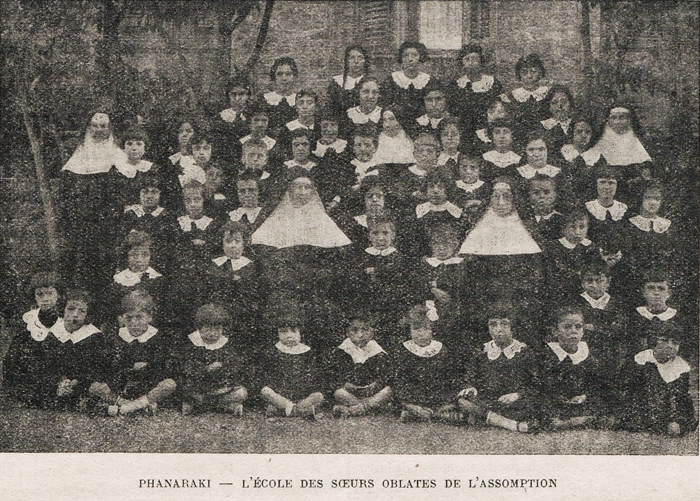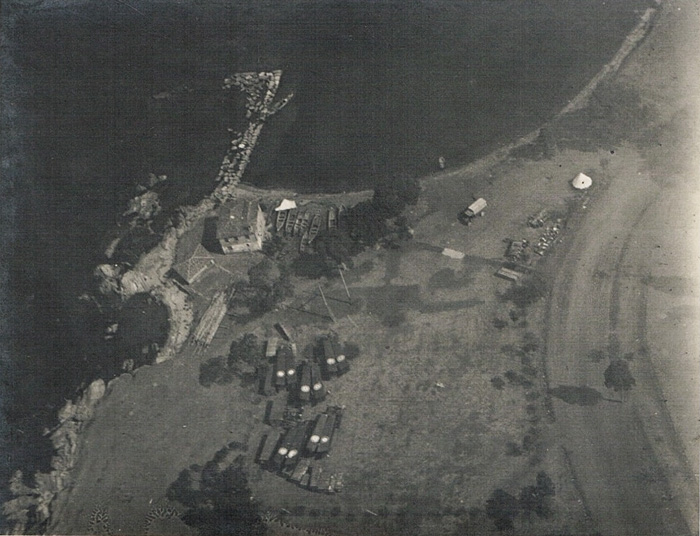 The prominent building on the coast is the former Catholic School on the penunsula section of Fenerbahçe, an area now occupied by the hospitality buildings of the Fenerbahçe sports club. Below a more distant view of the area again circa 1922, with the white object at the bottom being the old light-house. According to the book 'Bir Fenerbahçe Vardı - Dr Müfit Ekdal' at an earlier period 1886-1890 the St Jean Catholic School occupied another location within Fenerbahçe, the house of a Belgian Levantine, which was moved 1889-1890 to the twin houses of a Swiss Levantine (Semadeni) and the above building is likely to be have been the final one, also long since lost.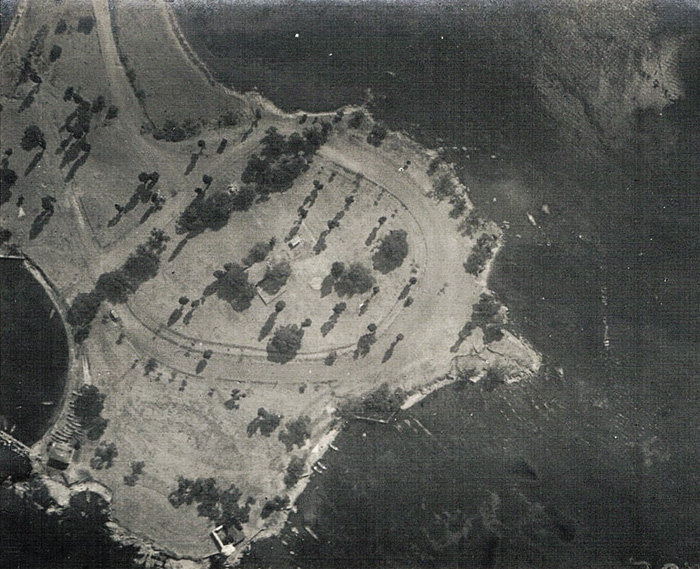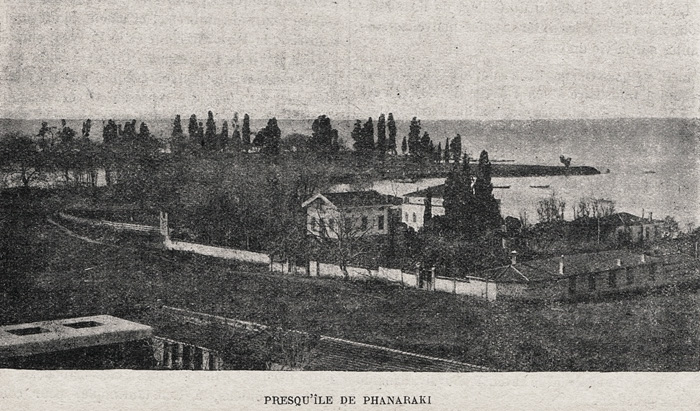 A photo taken around the turn of the 19th/20th century from the roof of the Catholic seminary of Fenerbahçe showing the two houses of Baron Oppenheim, long since lost.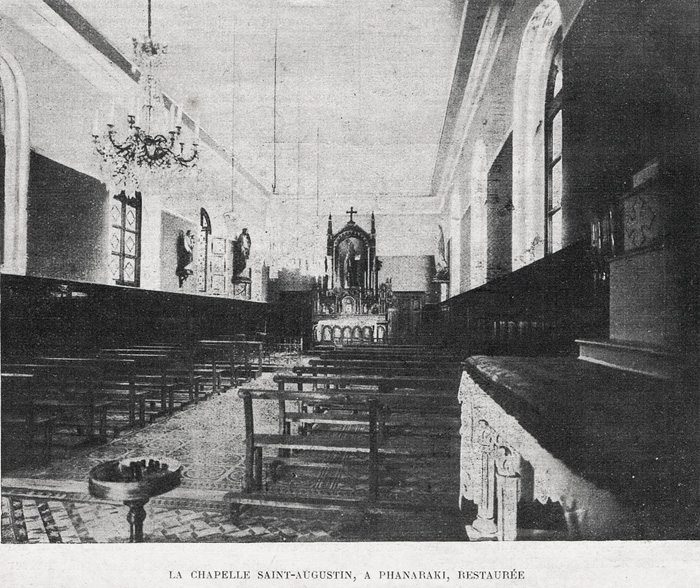 This church still serves the community today.
Click for views modern views of this district and of neighbouring districts of Moda | Kadıköy