Stevens family of Smyrna - Peter Addison, 2019
My great, great grandfather, Francis Iliff Stevens (1817-1877) was born in Malta but came to Turkey in 1835. He married Adelaide Charnaud and held consulships in both Trebizond and Erzurum, but his career was cut short due to ill health and in 1867, together with his wife and six children he retired to Smyrna. His children were: Edward (my great grandfather), Hildebrand, Frank, Alma, Eugenie (Jane) and Adelaide (known to the family as Bebine).
Francis, died in 1877 and the following year, within a month of each other, his eldest sons, Edward and Hildebrand, married sisters Anna and Euphrasie (known as Fanny) Marraccini at Bournabat church. Shortly after, Edward and Anna left Turkey to settle in the south of France and Hildebrand and Fanny moved to Tabriz where Hildebrand set up an import-export company and owned several carpet workshops.
I know nothing of Frank, other than he married Anna Joly at Bournabat church in 1886. Nor do I know anything of Eugenie (Jane) and she may have died in childhood.
In November 1914 Edward writes from Marseille to his son George (my grandfather) who by then is working for the Oriental Carpet Manufacturers in, what was then, Sultanabad, Persia. In his letter, he expresses concern for his sisters' safety in Smyrna, now that Turkey has joined the war. Adelaide, Francis' wife and Edward's mother died in 1909, and the fact that he refers to his sisters rather than to family, suggests that the sisters are now the only Stevens family still resident in Smyrna.
On 4 October 1922 passport applications are made in Malta on behalf of Adelaide (Bebine) and Alma Stevens, then aged 69 and 67 respectively, stating that they had left Smyrna and wish to proceed to Marseille. The applications record that their previous passports had been destroyed by the Turks at Smyrna on 11 September.
My uncle, who was born and raised in Marseille, remembered that, as a child he would be taken to visit his elderly great aunts who lived in a small apartment in the city and that they were usually to be found sitting cross legged in armchairs eating sweetmeats. Their brother Edward had already died (1919) by the time that they left Smyrna and I suspect that it was my grandfather, George, who was by then earning a good salary from OCM, who arranged for their apartment.
I would be very interested to know where the family house at Smyrna was. My mother referred to it being near Smyrna and, given that the three boys were all married at the church at Bournabat, I wonder if it might have been there. I wonder how Adelaide and her remaining children managed, after the early death of Francis in 1877. What became of Frank and his wife Anna and the sister Eugenie (Jane). Most of all, I wonder how the two sisters, Adelaide (Bebine) and Alma, who would appear to have been on their own since at least 1914, managed to support themselves before they were finally forced to flee in 1922.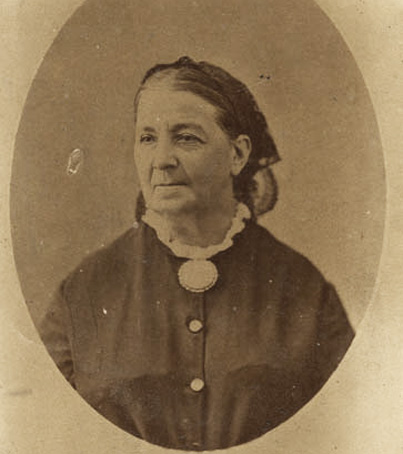 Doudou Marraccini, nee Mussabini, wife of Charles, mother of Anna and Fanny.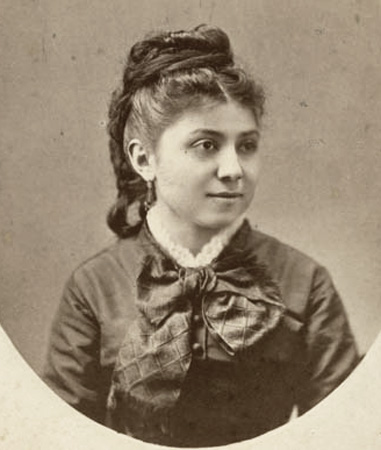 Anna Stevens, nee Marraccini, wife of Edward (my greatgrandfather)
Fanny Stevens, nee Marraccini, wife of Hildebrand.
Hildebrand Stevens, Son of Francis Illiff Stevens and Adelaide Charnaud.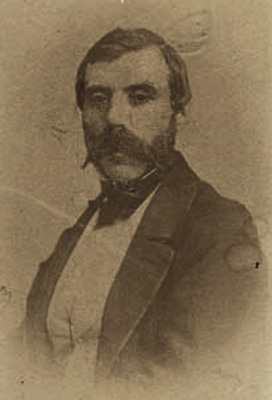 Charles Marraccini, husband of Doudou.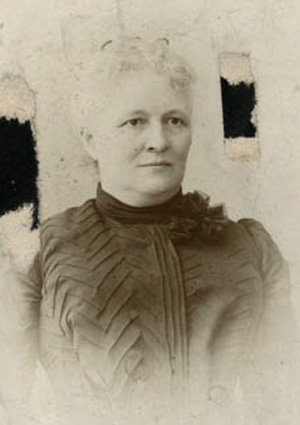 Adelaide (Bebine) Stevens.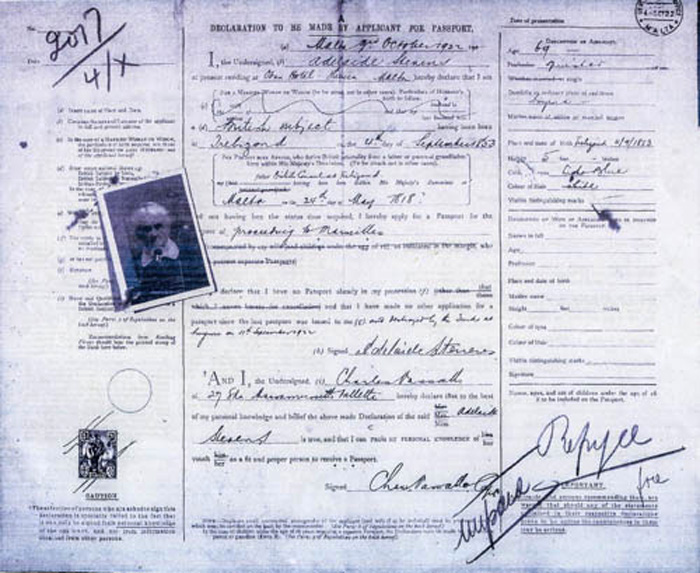 Adelaide (Bebine) Stevens passport application.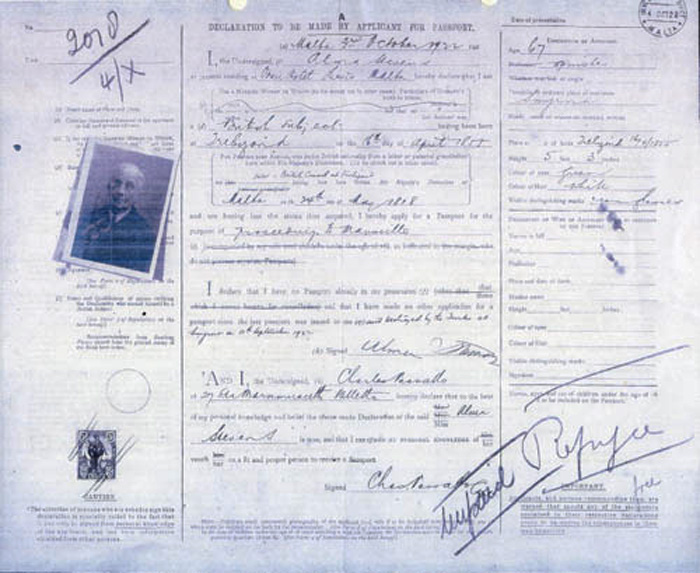 Alma Stevens passport application. The accompanying photograph is not of Alma.Presumably it got muddled up with someone else's in the Maltese archives.